How to clean the shower screen correctly
Screens for the shower or bathtub are safer, more aesthetic, and provide more space than bathroom curtains. In addition, these screens help prevent moisture and mold problems in the bathroom. However, they have the drawback that they require more frequent and specific cleaning to maintain their shine, and the limescale in the water does not remain embedded in the glass or acrylic.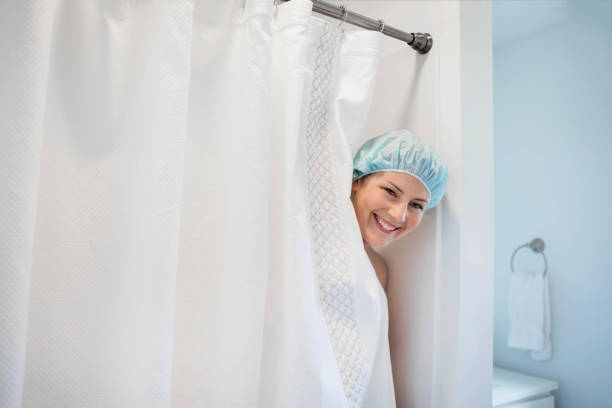 If you want to get the best results, do not miss this post. We tell you how to clean the shower screen correctly. If you have humidity problems in the bathroom, you may be interested in this post with some tricks to make the bathroom smell good.
Products to clean the shower screen
To leave the partition as new after each use or cleaning, you will only need a few cleaning products. These will vary if you want to clean a glass or plastic partition:
Ammonia

cleaning vinegar

cotton cloth

Neutral soap

Lemon
What is needed to clean a glass partition?
Glass partitions are very easy to clean, especially if they have anti-limescale treatments. To obtain the best results, the ideal is to use vinegar or cleaning vinegar, which is also a natural disinfectant and does not deteriorate the elements of the bathroom.
To apply it, we can dissolve it in hot water, or spray it directly on the glass surface of the screen. Let it act for about ten minutes and proceed to clean with a damp cloth.
If there are lime stains on the screen, the vinegar can be mixed with a mixture of hot water and baking soda. Apply this mixture to the screen and leave it to act for about 20 minutes. Finally, remove the mixture with a damp cloth.
Some cleaning products that also work very well to clean glass partitions are ammonia and neutral soap. If you are looking for home remedies to clean the shower screen, you can also try lemon.
How to clean a plastic screen
Plastic partitions get dirty more than glass ones. This material cleans up fairly well using a mixture of ammonia, alcohol, and water.
Mix the three products well, put them in a spray can, and spray the surface of the screen and the lower and upper rails.
Then pass a damp cloth to remove the mixture and a dry cloth to dry the screen well.
Also use a damp cloth to clean the silicone from the rails, this way you will prevent fungi from appearing.
Tips to keep screens clean for longer
To keep your shower screen clean for longer, it is important to dry it after each use. For this, you can use a dry cloth, or a rubber spatula, the kind used to clean crystals. Although at first, it may seem like an extra job, surely after seeing how well the screen looks, you will do it out of inertia almost without realizing it.
If you want to prevent mold or other bacteria from appearing, you can spray with lemon juice every two or three days. Also, remember to ventilate the bathroom after the shower and try to keep the screen as dry as possible.
The more often you clean the silicone joints on the screen with a damp cloth, the less fungus will appear and the cleaner your bathroom will always look.
Conclusion
Are you looking for professional cleaning services at reasonable rates? Check us out and our cleaning and property services on our websites, and if you can't find what you need, contact us. We are here to help you.