With the passage of time and the continuous use of your machinery, it is normal that it can cause small problems occasionally, or even lower its performance.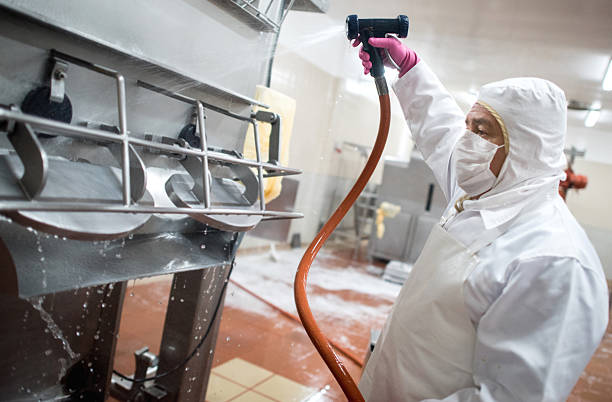 That is why it is very important that we do proper maintenance of our equipment. 
If you don't know how to do it, don't worry, because you're in luck. We will tell you everything you need to know to be able to take care of your industrial cleaning machinery and even give it a second life.
Why is the maintenance of industrial machinery important?
As we have said, our equipment can lower performance if we have not taken care of it since we bought it. Many times it may be the case that there is no failure or drop in performance in our machinery, but that does not mean that maintenance is not necessary. 
Most times this is the main problem, we don't worry about it until it's too late. Maintenance must always be done and follow a rigorous process. If we do all this, we will not only ensure that our equipment does not lose performance, but we will significantly increase its useful life. 
Another reason is that with proper care, we will save money both on the purchase of spare parts and spare parts and on the cost of hiring a professional to carry out these repairs.
Types of maintenance for professional machinery
There are several types, but we want to highlight two very important ones that you should know and consider.
The first of these is preventive maintenance. The aim, in this case, will be to prevent any damage. This must take place continuously. The most common care is:
We have corrective maintenance. Unlike the previous one, this one occurs when there is a fault. The repair cost, in this case, is also higher, both in terms of effort and money. 
Proper preventive maintenance will make it more difficult for serious breakdowns to appear that require corrective maintenance.
Tips to extend the life of your industrial machinery
What we want to achieve is that our teams have as few failures as possible. To do this, we will give you a series of tips that you must comply with if you want to extend the useful life of your machinery:
Make constant reviews of your equipment

. Even if they work correctly, it is always good to check and make sure everything is ok.

Prepare a preventive

and corrective plan. This will help you to ‌act more efficiently when there is a problem.

Avoid making temporary arrangements

. If you have to fix something, do it right. Fudges only cause bigger problems in the long run.

It is advisable to have a

specialist in the team

. His role is important because he will know where and when to touch each nut of the machinery.

The materials to maintain your machinery must be of quality. The better you take care of your teams, the better results you will have and the more they will last‌.
All this is useless if proper we do not make use of industrial machinery. Prepare your staff so they can handle industrial equipment properly.